St. Mark's Square Museums
- The Doge's Palace
The ticket allows you to visit also the Correr Museum, the Archaeological Museum and the Biblioteca Marciana.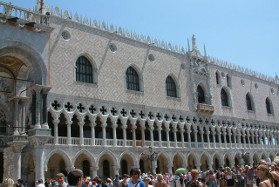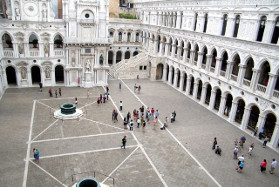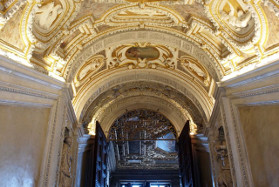 The Doge's Palace - St. Mark's Square Museums. The Doge's Palace is a masterpiece of Gothic Architecture and its structure includes the original foundations, the fourteenth/fifteenth-century structure, remarkable additions from the Renaissance and Mannerist details. The structure is composed in three different blocks that absorb previous constructions.

The oldest wing is the one looking towards the St. Mark's Basin, contains the Hall of the Great Council and has been rebuilt starting from 1340. The Court Rooms, included in the wing which faces the Saint Mark's Square, hosts the Sala dello Scrutinio and it was erected in its actual form from 1424 onwards.
The wing facing the canal side and hosting the Doge's apartments and several gouvernment offices, was erected between 1483 and 1565, during the Renaissance.
The entrance to the Doge Palace reservd to public is located in Via Porta del Frumento (Forage Gateway), so called because the "Ufficio delle Biade" (Fodder Office) was situated nearby; which opens under the portico of the fourteenth-century facade overlooking the "Bacino San Marco". The public services and the Museo dell'Opera (Museum of the work done on the building) are located on the ground floor; the ancient palace kitchens now house the Cafeteria and a space for the temporary exhibitions.
Get your tickets online: ONE RESERVATION FOR 4 MUSEUMS!
Avoid the long queue at the entrance! An exclusive booking service to get your tickets.
booking
Daily group guided tours!
Avoid the long queue at the entrance! An exclusive booking service to get your tickets.
Reserved entrance, no need to queue and guaranteed daily departures!!!
booking
A skilled tourist guide at your disposal!
Discover the museum with your private guide!
Reserved entrance, no need to queue and you can decide the starting time of your visit!
booking
Customers who booked this museum also booked:
Hours
Open April 1st to October 31st from 8.30 am to 7.00 pm and November 1st to March 31st from 8.30 am to 5.30 pm. Closed December 25th and January 1st.
Address and Map
Piazza San Marco, 1 - Venice.
Exhibitions
Scheduled exhibitions inside the museums: no exhibition scheduled
Reach the museums in total comfort with our transfer service!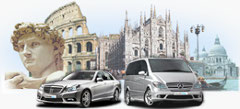 TRANSFER SERVICE
Book Now