Private Guided Tour:
Venice Historical Centre and Doge's Palace Walking Tour
Venice Historical Centre and Doge's Palace Private Tour
- Tour main features: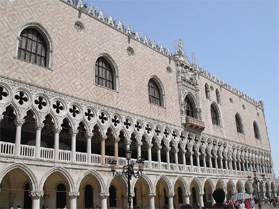 Through the explanations of an expert guide you will admire Piazza San Marco - acknowledged as "the finest drawing room of Europe", a landmark of the Venetian state; the Basilica of San Marco, the city's main church, home of the Patriarch and ancient residence of the city Doge and judiciary. This Gothic masterpiece is the principal attraction of the city of Venice.
While walking, you will listen to the legendary stories surrounding the Ponte dei Sospiri (Bridge of Sighs) and the Venetian Prisons.
The tour includes a guided tour inside Doge's Palace (Palazzo Ducale).
Pala d'Oro and San Marco's treasures are not included in the itinerary, but they can be visited by paying an extra charge of € 2.00 and € 3.00 per person, respectively.
Venice Historical Centre + Doge's Palace Walking Tour
Duration: about 3 hours
Availability: every day except on December 25th and on January 1st
Language: Any language of your choice
Starting time: from 9.00 am to 04.00 pm
estimate
booking
Other interesting private tours are:
The order of the stops on the tour could change based on the Museum's availability.
For large groups (over 25 people) please contact us.
Private tours can be organized around your special requests and in any language of your choice.
On request we can also organize special private tours focused on other, unusual itineraries. The Itinerary can be varied according to the visitor's special requests. For more details and any special request on this matter, please contact us.
A note on our guides:
Our tours are led by professional guides who are licensed by the city of Venice. They are either native
speakers or speak the requested language very well.
CANCELLATION POLICY - PRIVATE GUIDED TOURS
In case of cancellation, please contact us.
If a cancellation is made at least 4 days before the day of the tour, the cancellation penalty is equal to 50% of the gross total.
For cancellations that are made from 3 days prior the day of the tour, cancellation penalty is 100% of the gross total (price paid is NOT REFUNDABLE).
Other interesting
private tours

: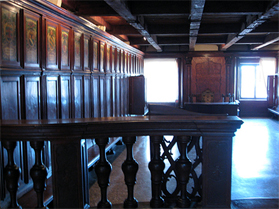 Visit to the Secret Itineraries of Doge's Palace...
The museum houses the richest collection of Venetian and local artists paintings...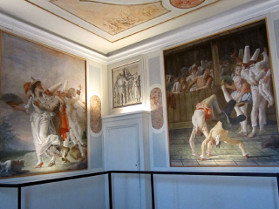 Visit to the museum Ca 'Rezzonico located along Canal Grande's banks...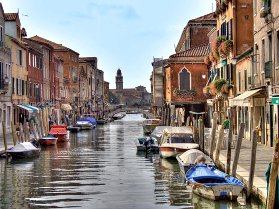 The guide will lead you to the most famous islands in the lagoon...